The Secret to a Strong Immune System: Discovering the Health Benefits of Black Garlic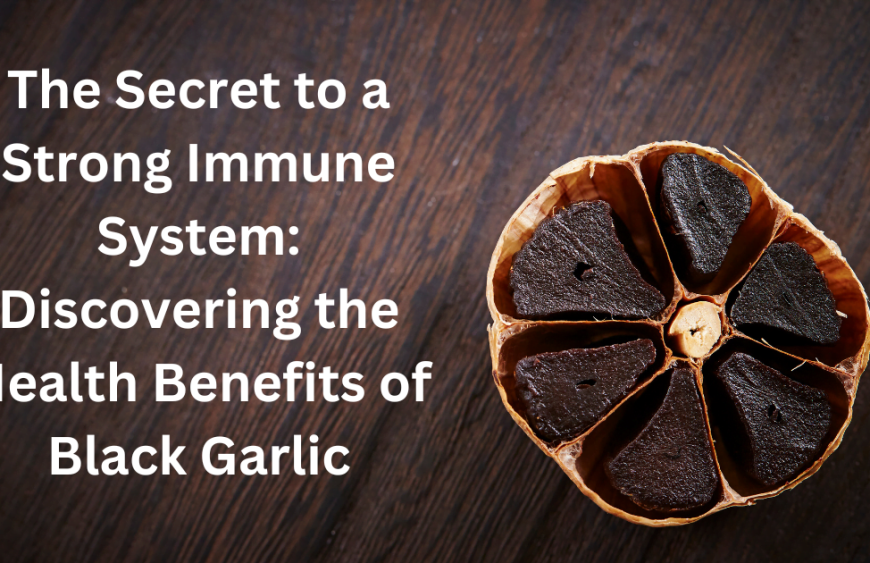 A strong immune system is crucial for maintaining good health and preventing illness. While there are many factors that contribute to a healthy immune system, such as getting enough sleep, exercise, and stress management, what we eat also plays a significant role. One food that has been gaining attention for its immune-boosting properties is black garlic.
Black garlic is made by fermenting regular garlic at high temperatures for several weeks. This process changes the chemical composition of the garlic and results in a sweeter, less pungent flavor, as well as a black color. But more importantly, it also increases the concentration of certain health-promoting compounds, such as antioxidants and amino acids.
One of the key compounds in black garlic is a compound called S-allylcysteine (SAC). Studies have shown that SAC has antioxidant and anti-inflammatory properties, and can help to boost the immune system by activating immune cells, such as T-cells and natural killer cells.
Another compound found in black garlic is allicin. Allicin is a compound that is responsible for the strong smell of garlic and has been shown to have antimicrobial properties, which can help to fight off infections. Black garlic has been found to have higher levels of allicin than fresh garlic.
Black garlic is also a good source of vitamins, minerals and amino acids, which are essential for maintaining a healthy immune system. It contains Vitamin C, which is known to support the immune system and help to prevent infections. It also contains Vitamin B6, which is important for the production of white blood cells, and selenium, which is a mineral that helps to protect the body from harmful toxins.
health benefits, and its immune-boosting properties make it a valuable addition to any diet. Its high concentration of antioxidants, anti-inflammatory compounds, and immune-activating compounds make it an excellent food to support a healthy immune system. But black garlic should not be considered as a replacement for a healthy lifestyle and a balanced diet, it should be consumed as a complement to it.
Additionally, it's important to note that while black garlic has many potential benefits, more research is needed to fully understand its effects on the body. It's always best to consult with a healthcare professional before making any changes to your diet or taking any supplements.
Incorporating black garlic into your diet is a simple and delicious way to support your immune system and promote overall health. So next time you're looking for a natural immune booster, consider adding some black garlic to your meals.