The role of black garlic in maintaining healthy cholesterol levels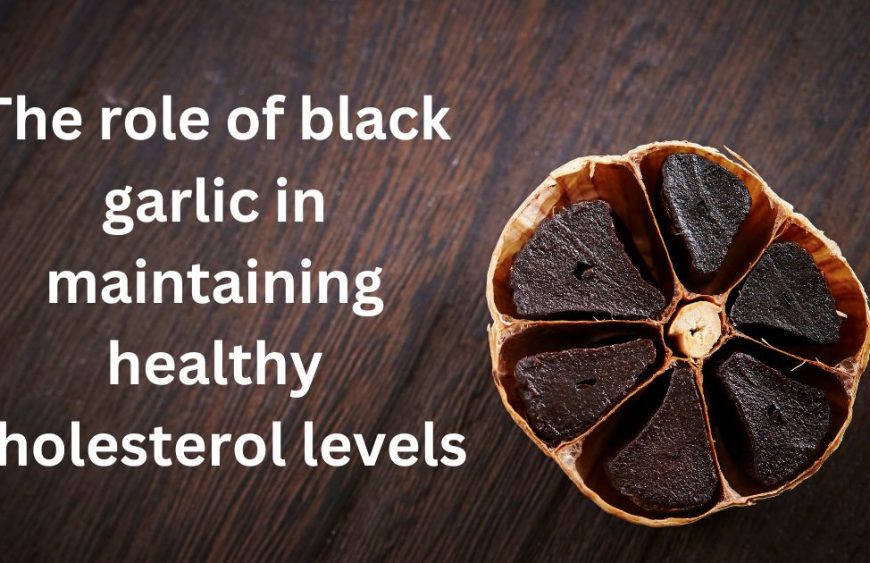 Black garlic is a type of garlic that has been aged through a process of fermentation, resulting in its distinct black color and a milder, sweeter flavor. Studies have suggested that consuming black garlic may help to maintain healthy cholesterol levels, due to its antioxidant and anti-inflammatory properties.
Several studies have shown that black garlic can help to lower levels of total cholesterol, as well as low-density lipoprotein (LDL) cholesterol, which is often referred to as "bad" cholesterol. High levels of LDL cholesterol in the blood can contribute to the formation of plaque in the arteries, which can increase the risk of heart disease and stroke.
Black garlic contains compounds such as S-allyl cysteine, which has been shown to have cholesterol-lowering effects. Additionally, black garlic is rich in antioxidants, which can help to reduce oxidative stress in the body. Oxidative stress can contribute to the development of cardiovascular disease, and antioxidants can help to protect against this damage.
In one study, researchers found that consuming black garlic extract for 12 weeks led to significant reductions in total cholesterol, LDL cholesterol, and triglycerides in adults with high cholesterol levels. Another study found that black garlic supplementation resulted in a significant reduction in total cholesterol and LDL cholesterol levels in rats with diet-induced hyperlipidemia.
While more research is needed to fully understand the cholesterol-lowering effects of black garlic, the available evidence suggests that it may be a promising natural supplement for maintaining healthy cholesterol levels. Adding black garlic to your diet can be easy – try adding it to stir-fries, roasted vegetables, or as a topping for avocado toast. As with any supplement or dietary change, it's important to consult with a healthcare provider before making any significant changes to your diet.