The benefits of black garlic for overall body and mind balance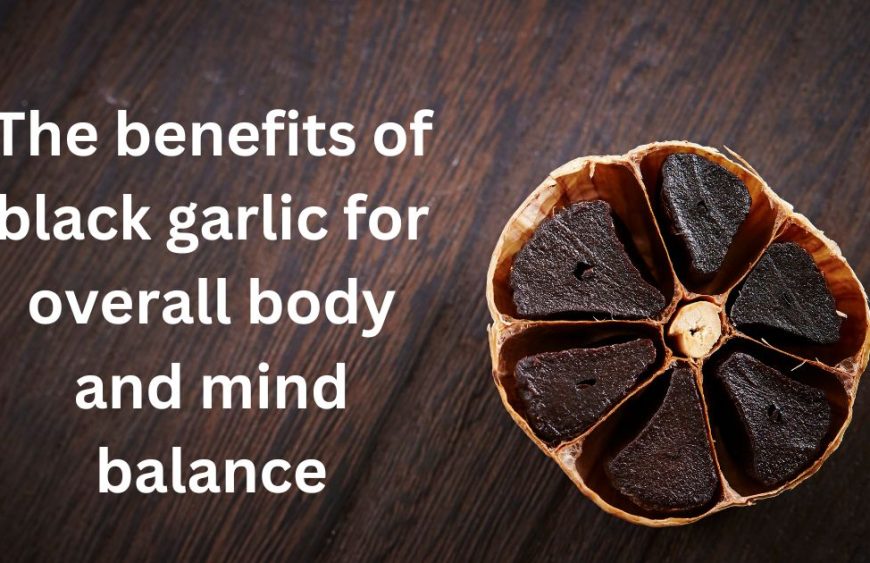 Black garlic is a fermented form of regular garlic, which has been shown to provide a range of potential health benefits for overall body and mind balance. Here are some of the ways black garlic may support a healthy body and mind:
Improved immune function: Black garlic is rich in antioxidants, which can help support a healthy immune system. It also contains compounds like allicin, which has been shown to have antimicrobial and antiviral properties, helping to fight off infections and diseases.
Reduced inflammation: Chronic inflammation is linked to a range of health issues, from arthritis to heart disease. Black garlic contains compounds that have anti-inflammatory properties, which may help reduce inflammation and its associated health risks.
Lowered cholesterol: Black garlic has been shown to have positive effects on cholesterol levels, reducing both total cholesterol and LDL (or "bad") cholesterol levels in the blood. High cholesterol is a risk factor for heart disease, and incorporating black garlic into a healthy diet may help reduce this risk.
Improved cognitive function: Black garlic has been shown to have neuroprotective effects, which may help support healthy brain function and reduce the risk of age-related cognitive decline. Additionally, the antioxidants in black garlic can help reduce oxidative stress in the brain, which can also improve cognitive function.
Reduced stress and anxiety: Some research suggests that black garlic may have anxiolytic effects, which can help reduce stress and anxiety. This may be due to its ability to lower levels of cortisol, a hormone associated with stress.
Overall, black garlic is a promising natural supplement for overall body and mind balance. It can be incorporated into a healthy diet in a variety of ways, such as adding it to soups, stir-fries, or roasted vegetables. As with any dietary change or supplement, it's important to consult with a healthcare provider before making any significant changes to your diet or lifestyle.