The benefits of black garlic for managing symptoms of Fibromyalgia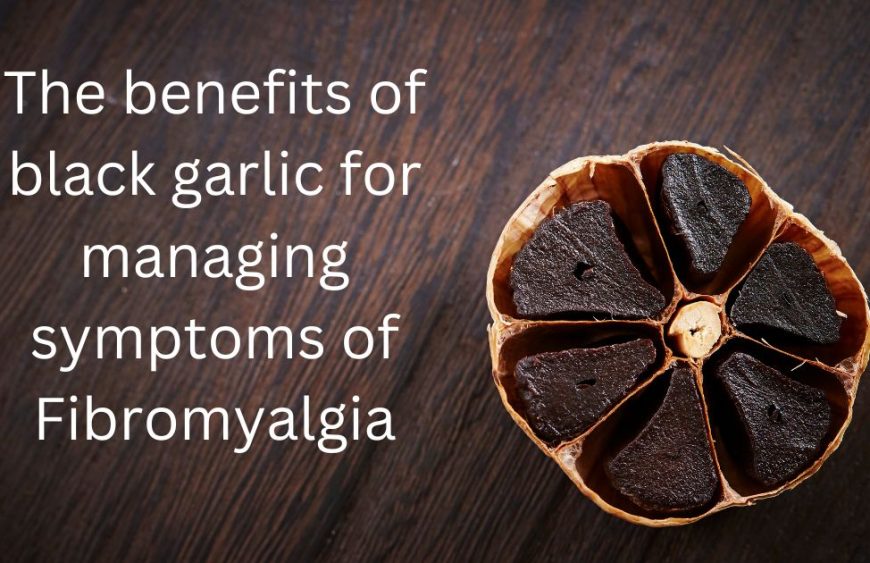 Fibromyalgia is a chronic pain disorder that affects millions of people worldwide. Its symptoms include widespread musculoskeletal pain, fatigue, sleep disturbances, and mood issues. While there is no cure for fibromyalgia, there are ways to manage its symptoms. One such way is by incorporating black garlic into one's diet. In this blog, we will explore the benefits of black garlic for managing symptoms of fibromyalgia.
What is Black Garlic?
Black garlic is a type of fermented garlic that has been used in Asian cuisine for centuries. It is made by heating whole bulbs of garlic at a low temperature for several weeks, which causes a chemical reaction that turns the garlic black and gives it a sweet, syrupy taste. Black garlic is rich in antioxidants and has been shown to have several health benefits, including reducing inflammation and boosting immune function.
Black Garlic for Fibromyalgia
Black garlic is particularly useful for managing fibromyalgia symptoms due to its anti-inflammatory properties. Inflammation is a key driver of fibromyalgia pain, and reducing inflammation can help alleviate pain and stiffness. Black garlic contains S-allyl-cysteine (SAC), a compound that has been shown to reduce inflammation in the body. SAC works by inhibiting the production of pro-inflammatory cytokines, which are molecules that play a key role in inflammation.
Black garlic is also a rich source of antioxidants, which can help protect the body's cells from oxidative damage. Oxidative stress is a key contributor to fibromyalgia, and antioxidants can help reduce the damage caused by free radicals. Black garlic contains higher levels of antioxidants than regular garlic, which makes it a more potent source of these beneficial compounds.
Finally, black garlic has been shown to improve immune function, which can be beneficial for fibromyalgia patients. Fibromyalgia is associated with immune dysfunction, and improving immune function can help reduce the severity of symptoms. Black garlic contains compounds that have been shown to boost immune function, including allicin, which has antibacterial and antifungal properties.
Incorporating Black Garlic into Your Diet
There are several ways to incorporate black garlic into your diet. It can be used as a seasoning in cooking, added to soups and stews, or eaten raw as a snack. Black garlic is also available in supplement form, which can be a convenient way to get its health benefits. However, it is always best to consult with a healthcare provider before starting any new supplement regimen.
Conclusion
Black garlic is a delicious and nutritious food that can help manage the symptoms of fibromyalgia. Its anti-inflammatory and antioxidant properties make it a potent tool in the fight against chronic pain and inflammation. By incorporating black garlic into your diet, you may be able to reduce the severity of your fibromyalgia symptoms and improve your overall health and well-being.