The benefits of black garlic for managing symptoms of chronic fatigue syndrome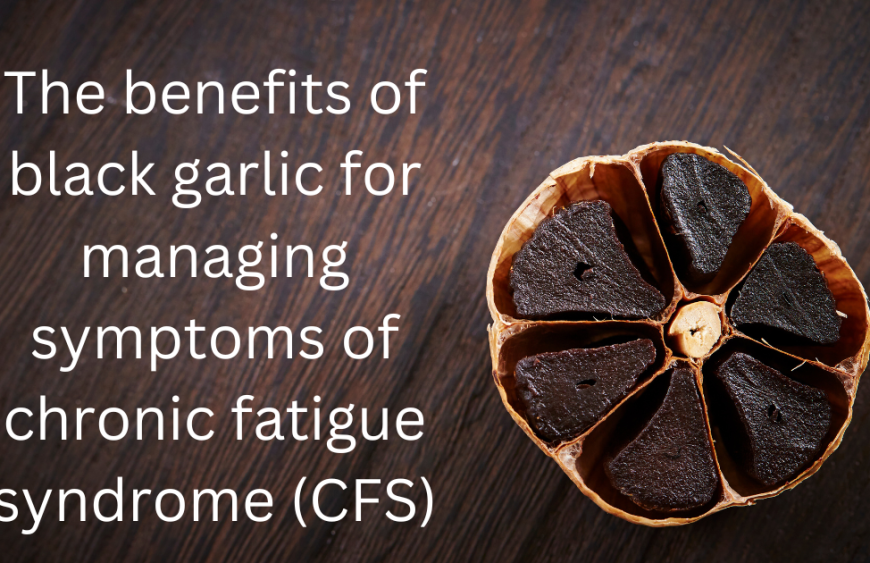 Chronic fatigue syndrome (CFS) is a debilitating condition characterized by extreme tiredness, brain fog, and other symptoms that can significantly impact a person's quality of life. While there is no known cure for CFS, there are various treatments and lifestyle changes that can help to manage its symptoms. One potential natural remedy is black garlic.
Black garlic is a type of garlic that has been aged and fermented, resulting in a dark color and a sweet, mellow flavor. It contains high levels of antioxidants, which can help to reduce inflammation and protect cells from damage. This may be particularly beneficial for individuals with CFS, as inflammation and oxidative stress have been linked to the development and progression of the condition.
In addition to its antioxidant properties, black garlic has been found to have other potential health benefits that may be helpful for managing CFS symptoms. For example, it may be able to improve immune function and increase energy levels. This could be particularly beneficial for individuals with CFS, as the condition is often associated with immune dysfunction and fatigue.
Black garlic has also been found to contain certain compounds, such as S-allyl-cysteine (SAC), that may have specific benefits for the body. SAC has been shown to improve blood flow and reduce inflammation, which may be helpful for individuals with CFS who experience symptoms such as muscle pain and stiffness.
While black garlic may be a promising natural remedy for managing CFS symptoms, it is important to note that more research is needed to fully understand its effects on the condition. Additionally, black garlic should not be used as a substitute for other treatments recommended by a healthcare professional. However, incorporating black garlic into a balanced and healthy diet may be a safe and beneficial addition for individuals with CFS looking to manage their symptoms. As with any dietary addition or supplement, it is important to consult with a healthcare professional before incorporating black garlic into your routine.