Ghee from cows is good for your health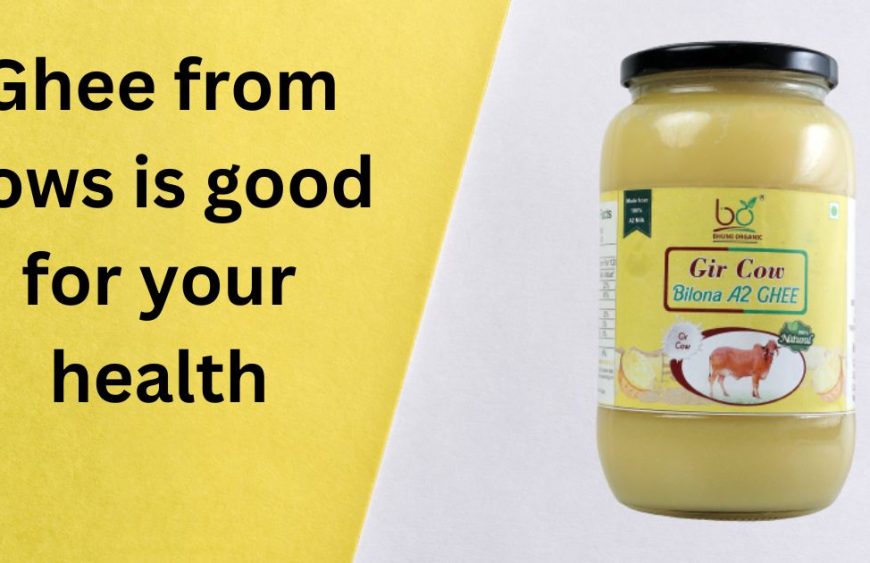 From north to south, ghee is a must-have in every Indian family. Any allegation that the original flavour and advantages of cow ghee are no longer present in commercially accessible ghee is, however, unfounded. Well, we can confidently state that Bhumi Organic Farm ghee can make a difference. Learn more about the health benefits of cow ghee by reading the sections below.
Cow ghee has a lot of nutrients in it.
Vitamins K, E, D, and A are all found in cow ghee. All of these things are necessary for appropriate cellular function and human development. It also contains a wide spectrum of antioxidants that assist to protect our bodies from free radical damage. This is a significant cause of heart disease and cancer in certain people.
By include cow ghee in our daily diet, we may assist to meet our nutritional needs while also protecting ourselves from illnesses caused by a lack of antioxidants.
Enhances digestion
Cow ghee is beneficial to intestinal health. It has been shown in studies to boost the release of digestive enzymes. As a result, these enzymes may quickly break down the meal. It facilitates a quick metabolism since it contains lower chain fatty acids. As a result, it is easily absorbed by the body. Constipation may be avoided by consuming cow ghee, which helps to streamline bowel movement.
Bone health is maintained.
Cow ghee is regarded the most recommended basis for preparing any treatment in Ayurveda, and we'll explain why. It has the ability to penetrate the lowest layers of tissue in the human body and feed them adequately.
It also helps to improve bone density and strength, which is beneficial to bone health. By lubricating the bones, it relieves joint pain and stiffness. As a result, it aids in the relief of arthritic symptoms. As a result, frequent consumption of cow ghee is thought to promote bone strength and long-term mobility.
We hope that you are persuaded of the health benefits of cow ghee. So, what exactly are you waiting for? Purchase anything from Bhumi Organic Farm's website.
Immune system booster
The cornerstone for keeping one's body healthy and fit is a strong immune system. Cow ghee has a lot of antioxidants, thus it may help increase your immunity. It has been shown in studies to reduce the formation of free radicals in our bodies. Free radicals may cause cardiac arrest, cataracts, inflammatory illnesses, and other problems. Maintaining high immunity is especially important during a pandemic. As a result, include cow ghee in our daily diet is essential for everyone.
The argument between cow and buffalo ghee is also a hot topic these days. Cow ghee provides higher health benefits than buffalo ghee, according to our research. If you haven't tried cow ghee yet, now is the time to do so. BhumiOrganicFarm's cow ghee pricing is extremely inexpensive, so you won't have to worry about anything. Let us know what you think.