black garlic benefits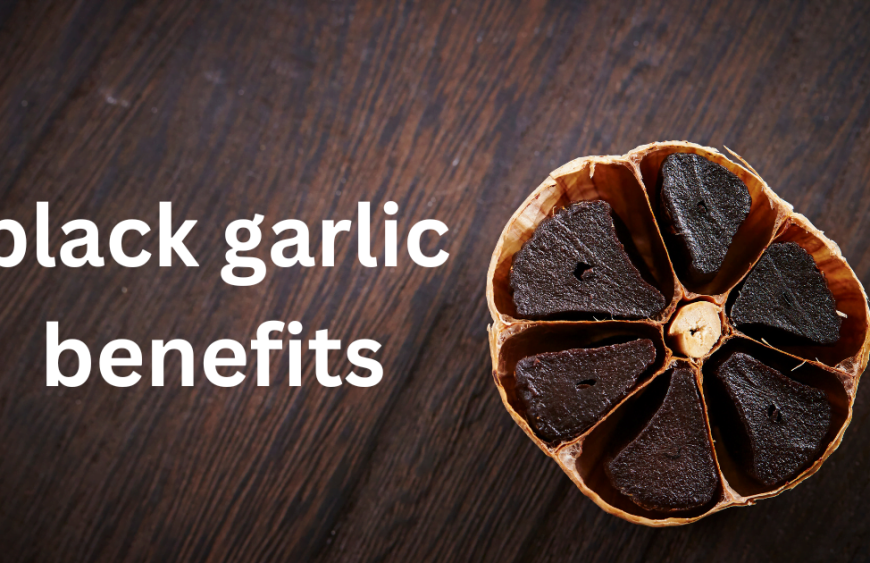 Black garlic is a unique type of garlic that has been gaining popularity in recent years due to its unique flavor and numerous health benefits. Here are just a few of the many benefits of black garlic:
Rich in antioxidants: Black garlic is particularly high in antioxidants, particularly a compound called S-allyl-cysteine, which has been shown to have anti-inflammatory and anti-cancer properties. These antioxidants help protect cells from damage caused by free radicals, which can lead to chronic diseases.
Improves heart health: Black garlic has been shown to help lower cholesterol and blood pressure levels, which can help reduce the risk of heart disease.
Boosts immune system: The high levels of antioxidants in black garlic also help to boost the immune system, making it more effective at fighting off infections and illnesses.
Reduces inflammation: Black garlic has anti-inflammatory properties that can help reduce inflammation in the body, which can help alleviate symptoms of conditions such as arthritis and asthma.
May improve digestion: Black garlic is high in prebiotics, which are non-digestible fibers that feed the beneficial bacteria in the gut. This can help improve digestion and promote a healthy gut microbiome.
Great taste: Black garlic has a unique, sweet and tangy flavor, and is less pungent, making it more palatable to some people. This makes it a great ingredient in many cuisines as an ingredient of sauces, dressings, soups, stews, and marinades.
Easy to use: Black garlic is easy to use and can be added to a variety of dishes to enhance their flavor. It can be eaten raw, cooked, or used as a supplement.
In addition to all these benefits, black garlic is also low in calories and has no fat or cholesterol, making it a great addition to a healthy diet. With its unique flavor and numerous health benefits, black garlic is a great ingredient to add to your meals!