The role of black garlic in maintaining healthy gut lining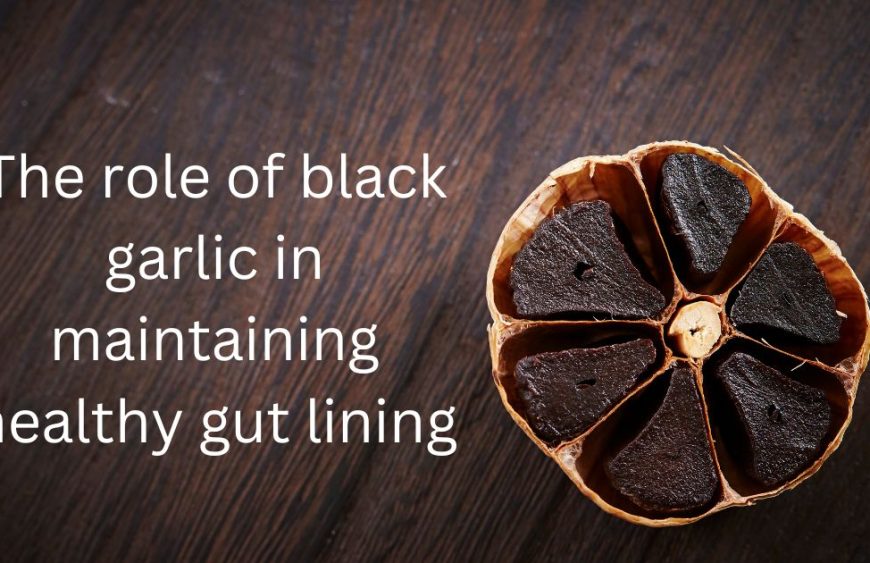 The gut lining, also known as the intestinal epithelium, is a critical part of the digestive system. It plays a vital role in nutrient absorption, immune function, and maintaining a healthy gut microbiome. With so much responsibility, it's no surprise that we want to keep it in tip-top shape.
Enter black garlic, a powerful ingredient that has been used for centuries in traditional medicine. Black garlic is created by fermenting regular garlic at high temperatures, resulting in a sweet and savory flavor and a soft, sticky texture. But beyond its delicious taste, black garlic is packed with nutrients and compounds that can benefit the gut lining.
One of the key components of black garlic is S-allyl cysteine, a natural amino acid that has been shown to have potent antioxidant and anti-inflammatory properties. These properties make it an excellent ally for the gut lining, as it helps to reduce inflammation and oxidative stress, both of which can damage the gut lining and contribute to leaky gut syndrome.
Black garlic also contains a unique compound called fructosyl arginine, which has been shown to stimulate the growth of beneficial bacteria in the gut microbiome. A healthy gut microbiome is essential for maintaining a healthy gut lining, as the bacteria in the microbiome help to regulate the immune system and protect against harmful pathogens.
Another benefit of black garlic for the gut lining is its ability to improve digestion. Black garlic contains enzymes that aid in the digestion of carbohydrates and proteins, which can help to reduce bloating, gas, and other digestive discomforts. By improving digestion, black garlic can also help to reduce the workload on the gut lining, allowing it to heal and regenerate more effectively.
Overall, black garlic is an excellent addition to any diet for maintaining a healthy gut lining. Its unique blend of nutrients and compounds can help to reduce inflammation, support a healthy gut microbiome, and improve digestion, all of which contribute to a healthy and happy gut. So next time you're looking to add some flavor and nutrition to your meals, consider adding some delicious black garlic to the mix.