The many benefits of Black Garlic for the gut health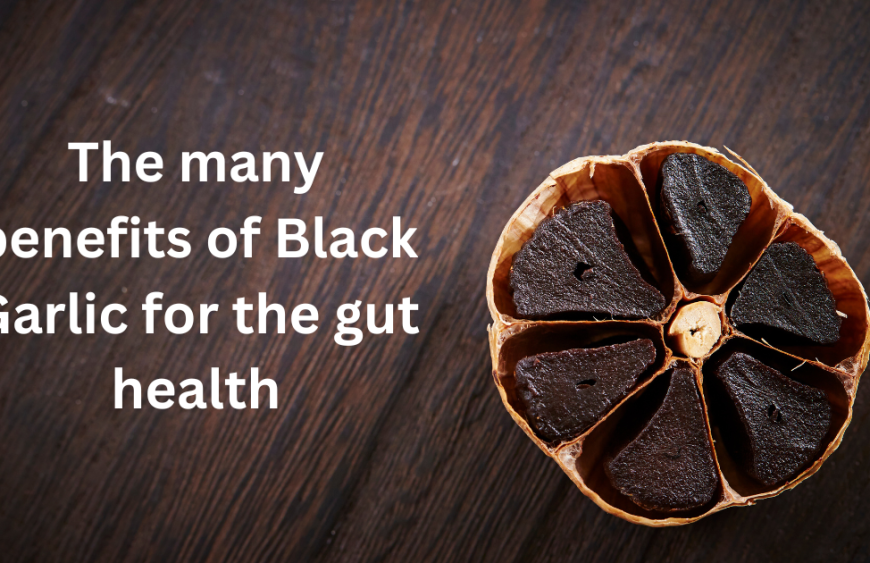 Black garlic is a unique type of fermented garlic that has been gaining popularity for its potential health benefits. One of the most notable benefits of black garlic is its ability to support gut health. The fermentation process that creates black garlic increases the levels of beneficial compounds such as antioxidants, amino acids, and enzymes, which can help to improve the health of the gut.
One of the key benefits of black garlic for gut health is its ability to promote the growth of good bacteria. The fermentation process that creates black garlic produces a type of prebiotic called fructooligosaccharides (FOS). Prebiotics are non-digestible carbohydrates that stimulate the growth of good bacteria in the gut, such as bifidobacteria and lactobacilli. These good bacteria play an important role in maintaining a healthy gut by keeping the balance of bacteria in the gut in check.
Black garlic is also a good source of antioxidants which can help to protect the gut from inflammation. Inflammation is a natural process in the body that helps to fight off infections and injuries. However, chronic inflammation can contribute to the development of gut-related diseases such as irritable bowel syndrome (IBS) and inflammatory bowel disease (IBD). Black garlic contains high levels of antioxidants such as S-allyl cysteine and polyphenols, which can help to reduce inflammation in the gut.
In addition, black garlic has been found to have anti-inflammatory properties that may help to reduce the risk of gut-related diseases. Studies have found that consuming black garlic can help to reduce the severity of symptoms associated with IBS and IBD.
Black garlic also contains high levels of enzymes, which are proteins that help to break down food and aid in digestion. These enzymes can help to improve the absorption of nutrients from food and reduce the risk of digestive issues such as bloating and gas.
It's important to note that these studies were conducted primarily in Asian population and more research is needed to confirm the benefits of black garlic in gut health in other populations.
Consuming black garlic is easy and delicious way to improve your gut health. It can be used in a variety of dishes, from soups and stews to marinades and dressings. It can also be eaten on its own as a snack, or taken in supplement form in the form of capsules or tablets.
It's always a good idea to talk to your doctor or a registered dietitian before making any significant changes to your diet.