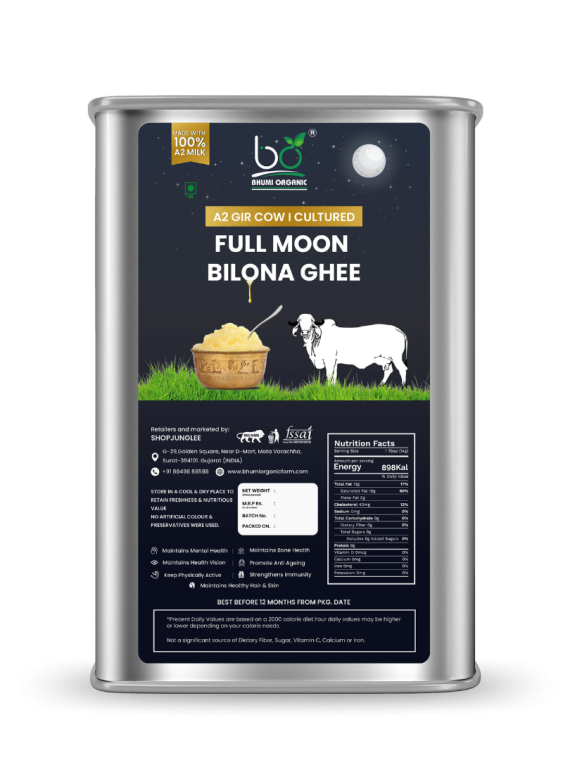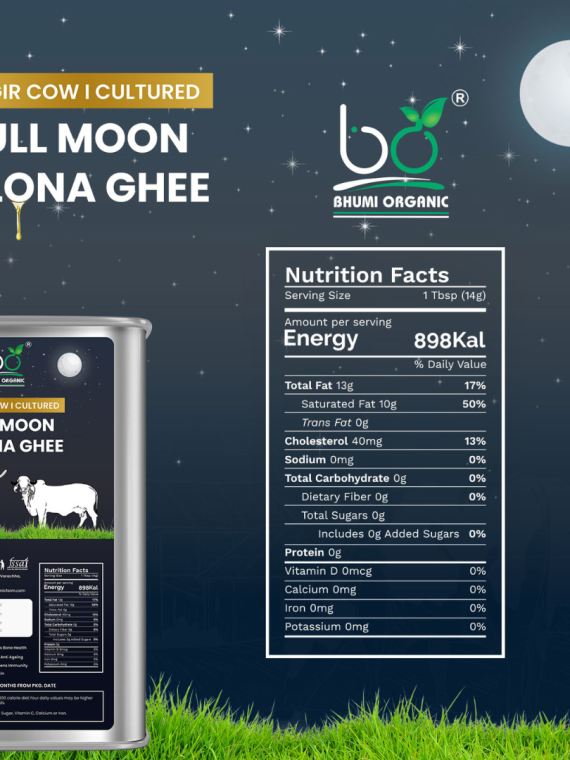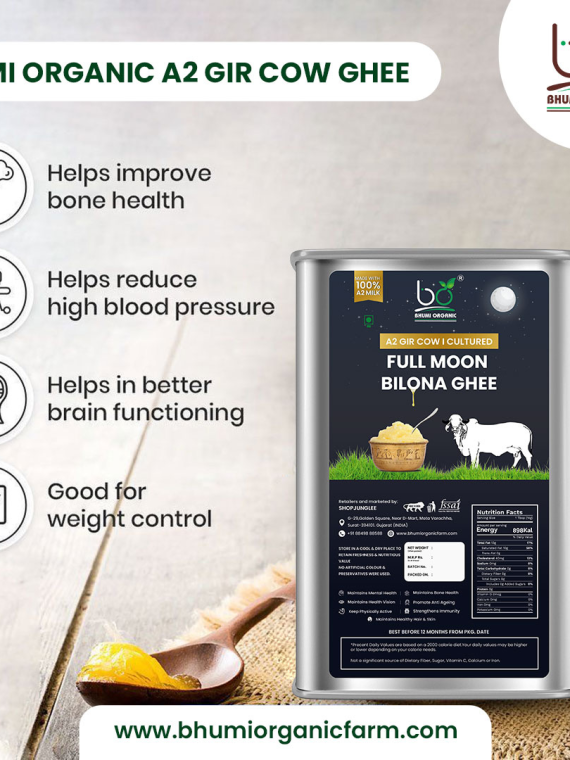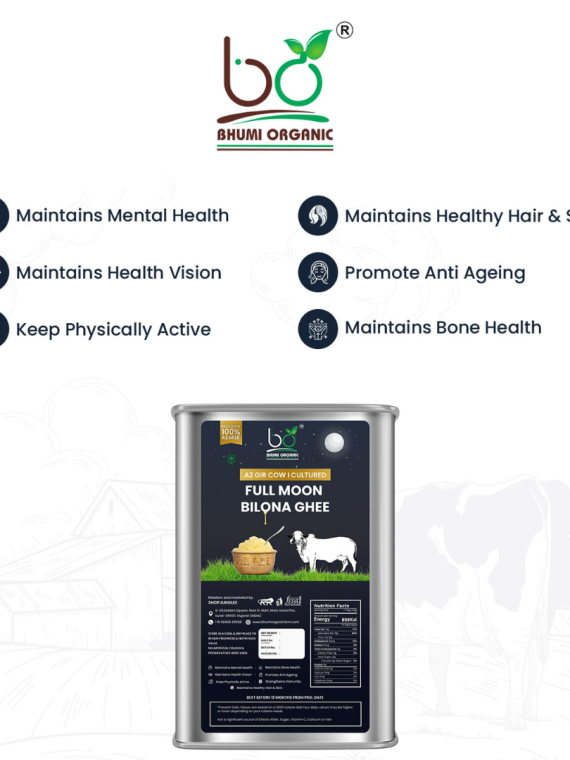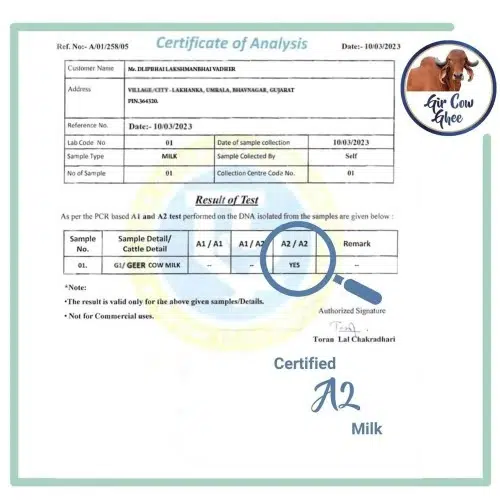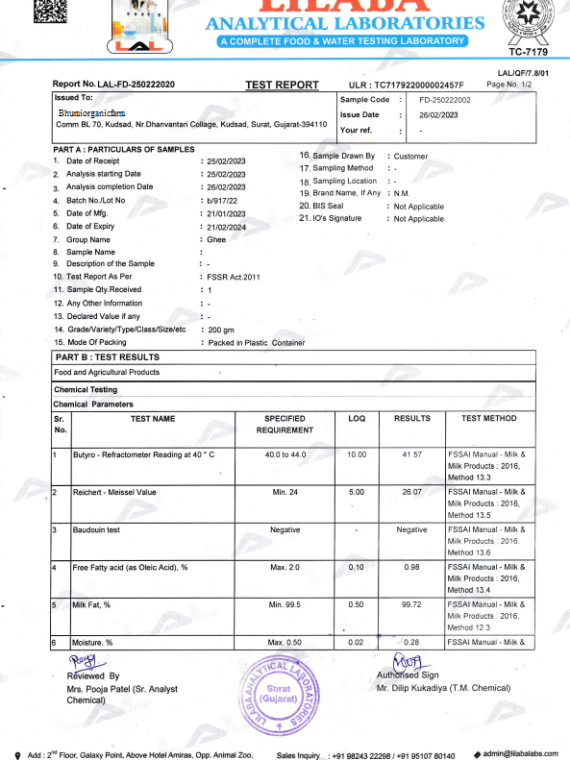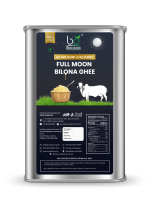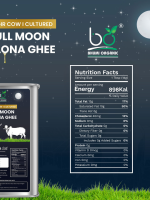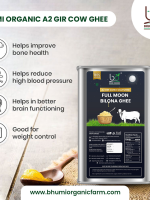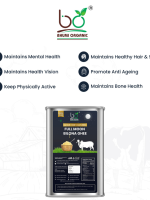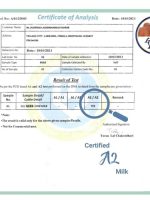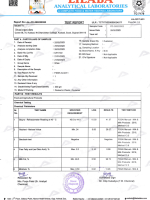 Full Moon Cultured Ghee, Desi Gir Cow (TIN PACK)
449
people are viewing this right now

Guaranteed safe & secure checkout
Description
Bhumi Organic Full Moon Cultured A2 Desi Gir Cow Bilona Ghee offers a variety of benefits to those who consume it.
Nutrient-rich: packed with essential fatty acids, vitamins, and probiotics for digestion, immunity, and skin health.
Full-bodied Flavor: Crafted traditionally, this ghee offers a rich, buttery taste, perfect for cooking, baking, or spreading.
Natural Remedy: Known for potential anti-inflammatory benefits and suitability for those with ghee sensitivities.
Digestive Ease: The A2 protein makes it gentler on digestion compared to regular ghee.
Pure and Organic: Free from additives and chemicals, and made from the milk of Desi Gir cows raised in an organic environment.
Culinary Marvel: Elevates the taste of dishes while enhancing overall flavors in the kitchen.
Shipping cost is based on weight. Just add products to your cart and use the Shipping Calculator to see the shipping price.
We want you to be 100% satisfied with your purchase. Items can be returned or exchanged within 7 days of delivery.
There are no question found.
Quick Comparison
Settings
Full Moon Cultured Ghee, Desi Gir Cow (TIN PACK)

remove

Shatavari Ghee, Gir Cow A2 Cultured

remove

A2 Cow Cultured Ghee, Desi Gir Cow (TIN PACK)

remove

Bhumi Organic Garlic Powder -1 KG

remove

Turmeric Ghee , Gir Cow A2 Cultured

remove

A2 Cow Cultured Ghee, Desi Gir Cow

remove

Name
Full Moon Cultured Ghee, Desi Gir Cow (TIN PACK)

remove

Shatavari Ghee, Gir Cow A2 Cultured

remove

A2 Cow Cultured Ghee, Desi Gir Cow (TIN PACK)

remove

Bhumi Organic Garlic Powder -1 KG

remove

Turmeric Ghee , Gir Cow A2 Cultured

remove

A2 Cow Cultured Ghee, Desi Gir Cow

remove

Image
SKU
MOONGHEE2000
SHATAVARIGHEE
girghee2000
GARLIC1000
TURMERICGHEE
girghee
Rating
Price
Stock
Description

Bhumi Organic Full Moon Cultured A2 Desi Gir Cow Bilona Ghee is made from the milk of Desi Gir cows.
The ghee is made by fermenting cream under full moon light. This process enhances the flavor and nutritional value of the ghee.
The ghee is free from any preservatives, chemicals, or additives, making it a pure and natural product.
Bhumi Organic Full Moon Cultured A2 Desi Gir Cow Bilona Ghee is rich in essential fatty acids, vitamins, and probiotics.
Ghee is considered to be beneficial for overall health and well-being, and it is also known to improve digestion, boost immunity, and enhance the skin and hair.

Infuse Shatavari herb into ghee for combined benefits.
Supports women's health: menstrual, fertility, and hormonal balance.
Rooted in Ayurveda for holistic wellness,
a versatile supplement for overall well-being.
Potential aid for lactation and various life stages.
Professional guidance is recommended for usage.

Made from the milk of A2 Gir cows using the traditional Bilona method, ensuring that the ghee is pure and natural.

It contains no preservatives, chemicals, or additives, making it a healthier and safer alternative to regular ghee.

Retains all the natural nutrients of the milk, providing various health benefits.

It is rich in flavor and aroma, making it a versatile ingredient for cooking and baking.

Contains essential fatty acids like omega-3 and omega-6, which are beneficial for heart health, brain function, and overall well-being.

Lactose-free, making it a suitable option for people who are lactose intolerant.

Comes in premium quality packaging that preserves the ghee's freshness and flavour.

Produced by Bhumi Organic, a trusted and renowned brand for organic and natural products.

Made from premium, whole garlic cloves
Adds a robust, pungent flavor to dishes
Rich in antioxidants and anti-inflammatory compounds
Supports overall health and well-being
No additives or preservatives.

Blend of turmeric and Gir Cow A2 cultured ghee.
Turmeric is renowned for its anti-inflammatory and antioxidant properties.
Derived from Gir cows recognized for A2 protein, it is perceived as more digestible.
Rooted in Ayurveda for health-boosting attributes
Typically used for turmeric-associated health benefits.
Professional advice is recommended, especially for health concerns or medications.

Made from the milk of A2 Gir cows using the traditional Bilona method, ensuring that the ghee is pure and natural.

It contains no preservatives, chemicals, or additives, making it a healthier and safer alternative to regular ghee.

Retains all the natural nutrients of the milk, providing various health benefits.

It is rich in flavor and aroma, making it a versatile ingredient for cooking and baking.

Contains essential fatty acids like omega-3 and omega-6, which are beneficial for heart health, brain function, and overall well-being.

Lactose-free, making it a suitable option for people who are lactose intolerant.

It comes in premium-quality packaging that preserves the ghee's freshness and flavor.

Produced by Bhumi Organic, a trusted and renowned brand for organic and natural products.

Weight
N/A
N/A
N/A
N/A
N/A
N/A
Dimensions
N/A
N/A
N/A
N/A
N/A
N/A
Additional information

| | |
| --- | --- |
| Weight | N/A |
| Size | 15 KG, 2 LTR, 5 LTR |

| | |
| --- | --- |
| Size | 100 ML, 1000 ML, 250 ML, 500 ML |

| | |
| --- | --- |
| Weight | N/A |
| Size | 15 KG, 2 LTR, 5 LTR |

| | |
| --- | --- |
| Size | 100 ML, 1000 ML, 250 ML, 500 ML |

| | |
| --- | --- |
| Weight | N/A |
| Size | 1000 ML, 250 ML, 500 ML |

Add to cart