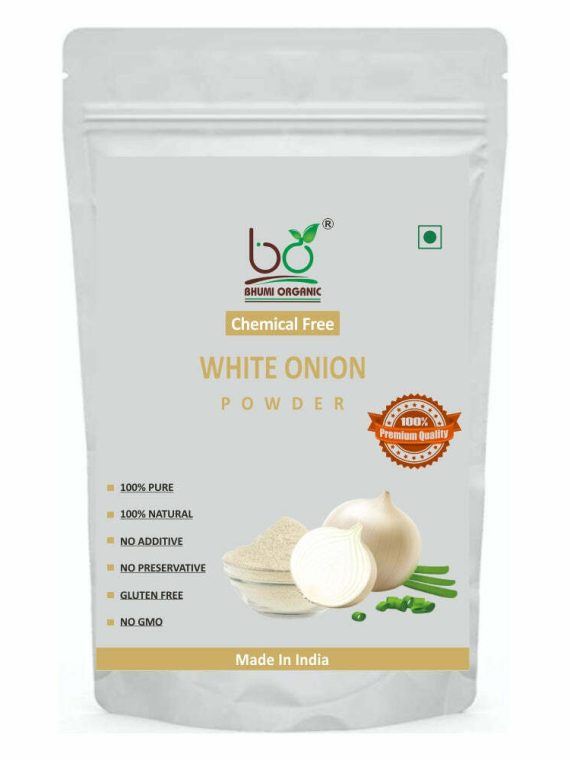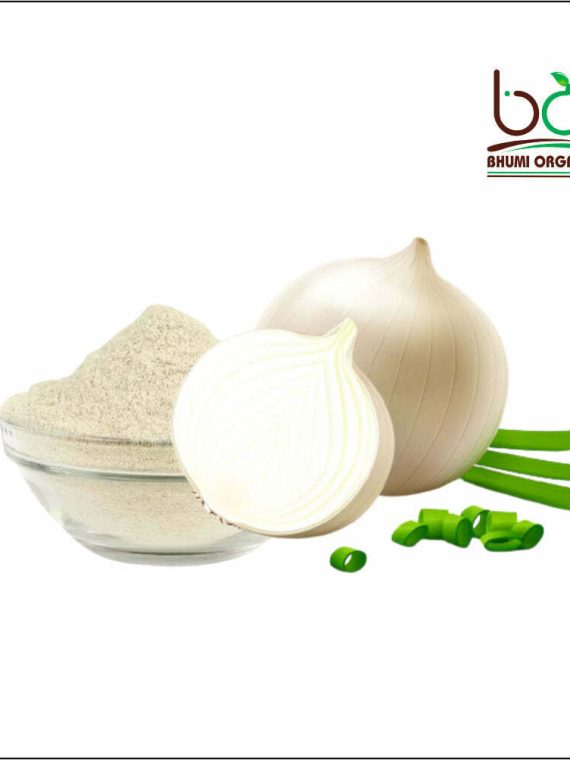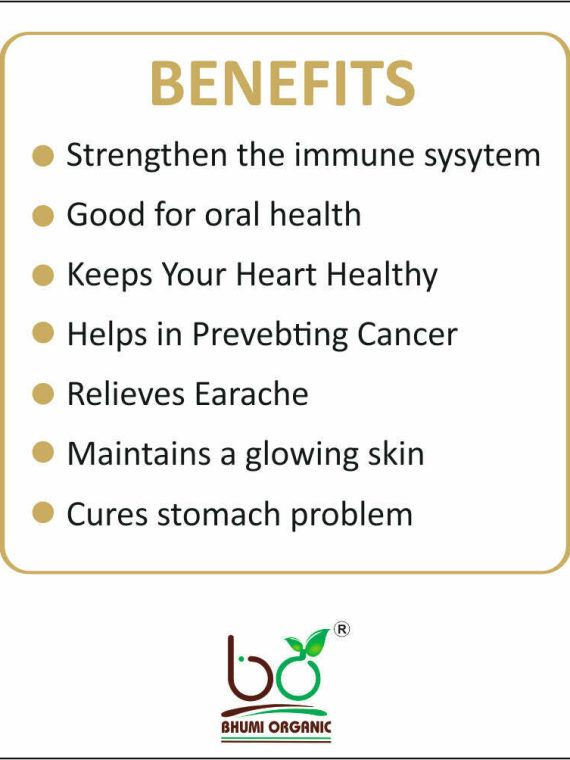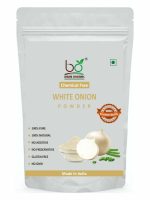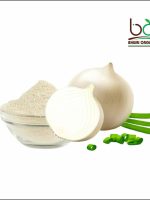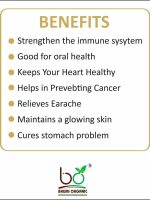 Bhumi Organic White Onion Powder -1 KG
380
people are viewing this right now

Guaranteed safe & secure checkout
Description
Onion Powder is made from dehydrated onions, giving it a concentrated flavor that pairs well with many foods. Using onion Powder when cooking offers health benefits because it contains some nutrients, but in small amounts, meaning you can't rely on it to meet your daily recommended totals. Look for onion flakes in the spice aisle of your supermarket and be careful not to confuse it with onion salt. Dry white onion powder is the ground form of dehydrated white onion It is an excellent replacement for fresh onion. Toss it into spice rubs and spice blends, dressings, dips, marinades, frying batter mixes, sauces, soups, stews, salads, sautés, curries etc. and making your cooking experience easy and fun. This dry white onion powder is ready to use and tastes as fresh white onion
The White Onion Powder not only helps to save your cooking time, but also serves as a wonderful as well as hygienic option to enhance flavor and texture of prepared dishes.
These vegetables contain various vitamins, minerals and potent plant compounds that have been shown to promote health in many ways.
Onions are low in calories yet high in nutrients, including vitamin C, B vitamins and potassium.
Usually used into spice rubs and spice blends, dressings, dips, marinades, frying batter mixes, sauces, soups, stews, salads, sautés, curries etc. and making your cooking experience easy and fun.
Store in cool and dry place, avoid using wet spoon to handle this product. Comes in a two step zip lock pouch, easy to handle convenient to store.
9 Impressive Health Benefits of Onions
Packed With Nutrients. Onions are nutrient-dense, meaning they're low in calories but high in vitamins and minerals.
May Benefit Heart Health.
Loaded With Antioxidants.
Contain Cancer-Fighting Compounds.
Help Control Blood Sugar.
May Boost Bone Density.
Have Antibacterial Properties.
May Boost Digestive Health.
Shipping cost is based on weight. Just add products to your cart and use the Shipping Calculator to see the shipping price.
We want you to be 100% satisfied with your purchase. Items can be returned or exchanged within 30 days of delivery.
There are no question found.
Quick Comparison
Settings
Bhumi Organic White Onion Powder -1 KG

remove

Bhumi Organic Turmeric Powder -1 KG

remove

Bhumi Organic Ginger Root Powder -1 KG

remove

Bhumi Organic Red Onion Powder -1 KG

remove

Bhumi Organic Mint Powder -1 KG

remove

Bhumi Organic Beetroot Powder -1 KG

remove

Name
Bhumi Organic White Onion Powder -1 KG

remove

Bhumi Organic Turmeric Powder -1 KG

remove

Bhumi Organic Ginger Root Powder -1 KG

remove

Bhumi Organic Red Onion Powder -1 KG

remove

Bhumi Organic Mint Powder -1 KG

remove

Bhumi Organic Beetroot Powder -1 KG

remove

Image
SKU
whoni1000
TURMERIC1000
GIN1000
redoni1000
MINT1000
BEET1000
Rating
Price
Stock
Description

Made from 100% pure white onion
Rich in flavor and aroma
Adds taste and nutrition to dishes
Long shelf life and easy to store
Versatile ingredient for cooking, seasoning and garnishing.

Made from premium, whole turmeric roots
Adds a warm, earthy flavor to dishes
Rich in antioxidants and anti-inflammatory compounds
Supports overall health and well-being
No additives or preservatives.

Made from 100% pure ginger root
Finely ground for versatility in cooking
Adds a warm, spicy flavor to dishes
Ideal for use in marinades, sauces, and spice blends
Certified organic, non-GMO, and gluten-free.

Made from premium, whole red onions
Adds a mild, sweet onion flavor to dishes
Rich in vitamins and minerals
No additives or preservatives
Long shelf life for convenient storage

Made from premium, whole mint leaves
Adds a cool, refreshing flavor to dishes
Rich in antioxidants and vitamins
Can be used in teas, smoothies, and cooking
No additives or preservatives.

Made from 100% pure beetroot
Rich in antioxidants and vitamins
Adds natural color and flavor to dishes
Ideal for smoothies, baked goods, and sauces
Non-GMO and gluten-free
Convenient and easy to use in a variety of recipes.

Weight
N/A
N/A
N/A
N/A
N/A
N/A
Dimensions
N/A
N/A
N/A
N/A
N/A
N/A
Additional information
Add to cart